How Puma's Collab with Alexander McQueen Changed Luxury Sneakers
How Puma's Collab with Alexander McQueen Changed Luxury Sneakers
The dad shoe. The chunky sneaker. Normcore. Athleisure. There might be disagreement about what to call it, but few would argue that it hasn't been the trend of late-2017 and early-2018. Nike's Air Monarch became a popular tongue-in-cheek rotation staple and the brand will soon be releasing an updated version. German giant adidas will soon be unveiling the Yung 1, and the brand's partnership with Raf Simons is arguably best remembered for birthing his work with the clunky Ozweego. Of course, any discussion of the trend would be remiss to not include Balenciaga and the label's landscape-altering Triple S.
One brand that has largely been overlooked in the wider discussion surrounding the aesthetic is Puma. The German sportswear manufacturer released its Thunder Spectra sneaker on April 28. While it would be easy to decry it as yet another entry into the sneaker craze, that would ignore the brand's important role in the lineage of the trend.
Before chunky sneakers however, Puma was engineering its own pioneering footwear—especially when it came to high fashion design. A partnership lasting over a decade, the work between Puma and Alexander McQueen has been foundational in that it laid the groundwork for fashion's acceptance of the bulky or conceptual sneaker while pushing the irony of exaggerated proportions and palettes as more than a faux-pas. It was also one of the original collaborations between fashion and sportswear. Despite that, it hasn't received proper appreciation for its pioneering role in the normalization of "luxury sportswear."
Follow Marc on Twitter here.
Conceptual Beginnings
From Alexander McQueen to McQ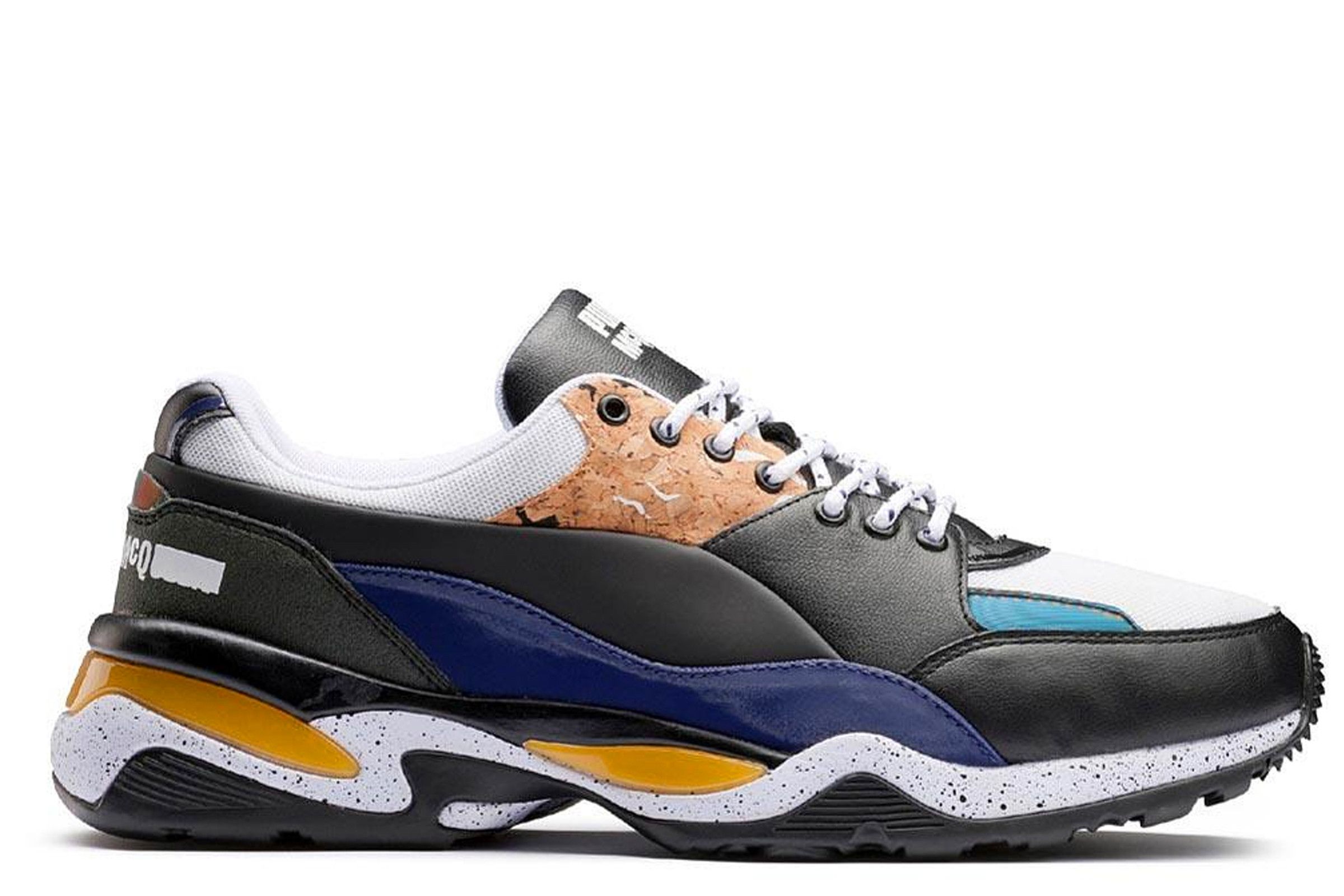 Failures and Moving Forward