Master Class: Number (N)ine
Master Class: Number (N)ine
It's often said that the devil is in the details, an idiom that has never been more apt than when discussing the appeal of Takahiro Miyashita's clothing. Miyashita, born in Tokyo in 1973, first came to the United States at 16 and was immediately enamored by the Americana aesthetic. By then he had already been assisting stylists on shoots for Japanese magazines in his home country, impressive for someone his age. However, he also admits he was soon expelled from school which, according to a 2007 interview with T Magazine, may or may not have been around the same time he discovered the benefits of smoking marijuana.
Even at a young age Miyashita spent most of his money on clothes while working in the bustling Harajuku district, which served as the hub for that generation's coolest, best-dressed teenagers and was undergoing it's own retail revolution. He taught himself to design by deconstructing and reinterpreting his own wardrobe, eventually landing a gig at Keizo Shimizu's Nepenthes, the neo-Japanese-Americana parent company of both Needles and Engineered Garments. Working for Nepenthes led to more frequent visits to the United States, where Miyashita fell in love with Portland, Oregon. This was likely due to the city's affinity for Americana staples, heritage of weirdness and, again, weed—the culmination of this love affair eventually taking center stage for Number (N)ine's Autumn/Winter 2008 collection appropriately titled, "My Own Private Portland."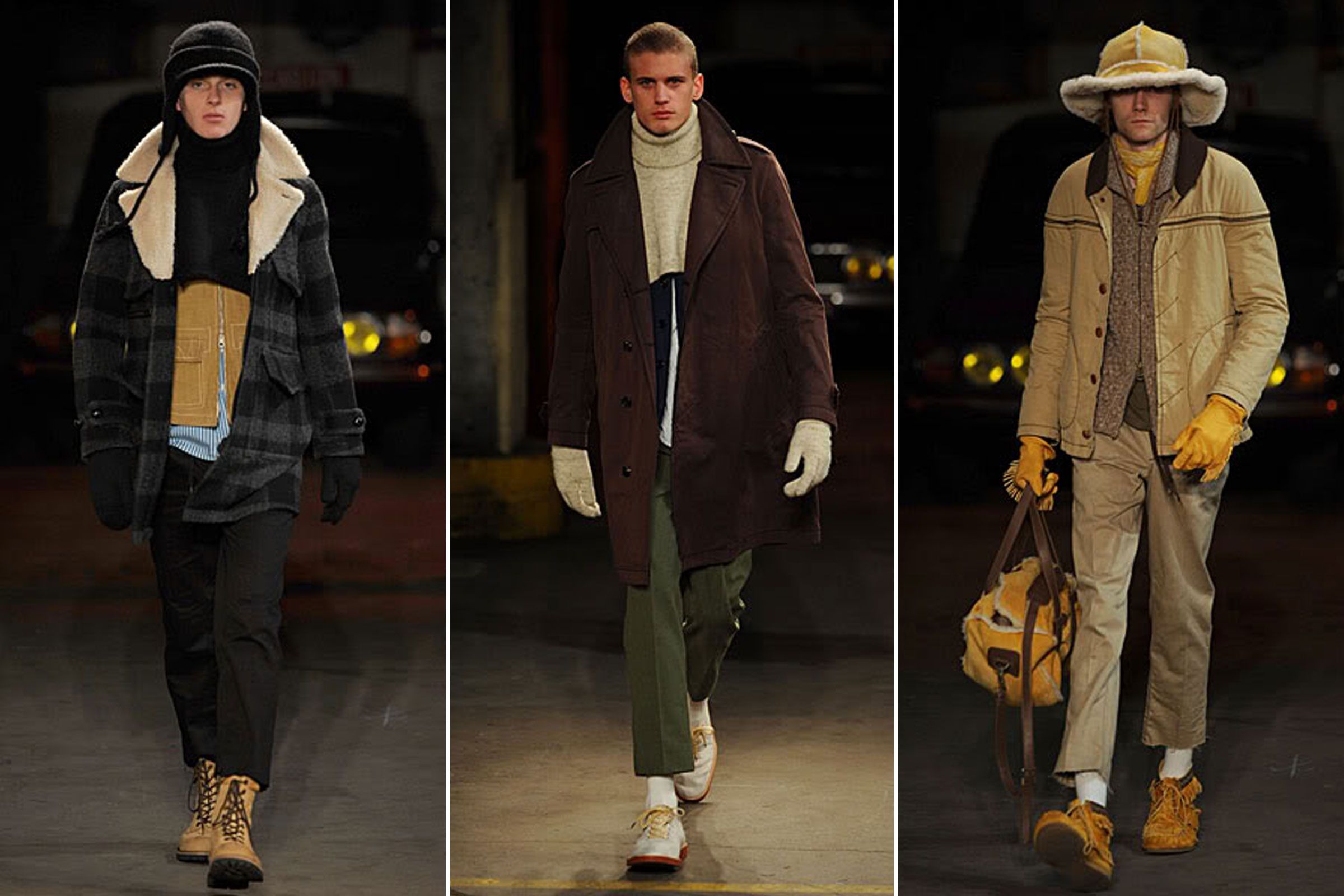 In 1997, Miyashita founded his own label, Number (N)ine, which drew from two deep wells of inspiration close to his heart: music and Americana. He opened a store in Ebisu—a bit of a hike from the streetwear-centric Ura-Harajuku shops like Nowhere—which made sense given that his own clothes were a bit of a departure in themselves. Legendary fashion critic Tim Blanks described the store's smell as "a bit Wild Westy." The brick basement interior that housed Miyashita's wares channeled equal parts cool guy vintage shop and sub rosa boutique, like New York City's own equally ahead of its time shop/label, Nom De Guerre.
The shop's interior featured ephemera like old televisions stacked on top of each other, button-eyed dolls, decorated metal-encrusted skulls once used by Tibetan monks for morning prayer and black-and-white Mickey Mouse vinyl figures, a Number (N)ine collaboration with Medicom Toy.
The Number (N)ine name itself is derived from "Revolution 9," The Beatles song off their seminal self-titled 1968 album today commonly referred to as The White Album. A highly experimental track primarily composed by John Lennon, Paul McCartney and Yoko Ono, much of the audio blends ambient sound and looped music with a recording of a man repeating "Number 9, Number 9, Number 9…" 
In Lennon's own words: "Revolution 9 was an unconscious picture of what I actually think will happen when it happens; just like a drawing of a revolution."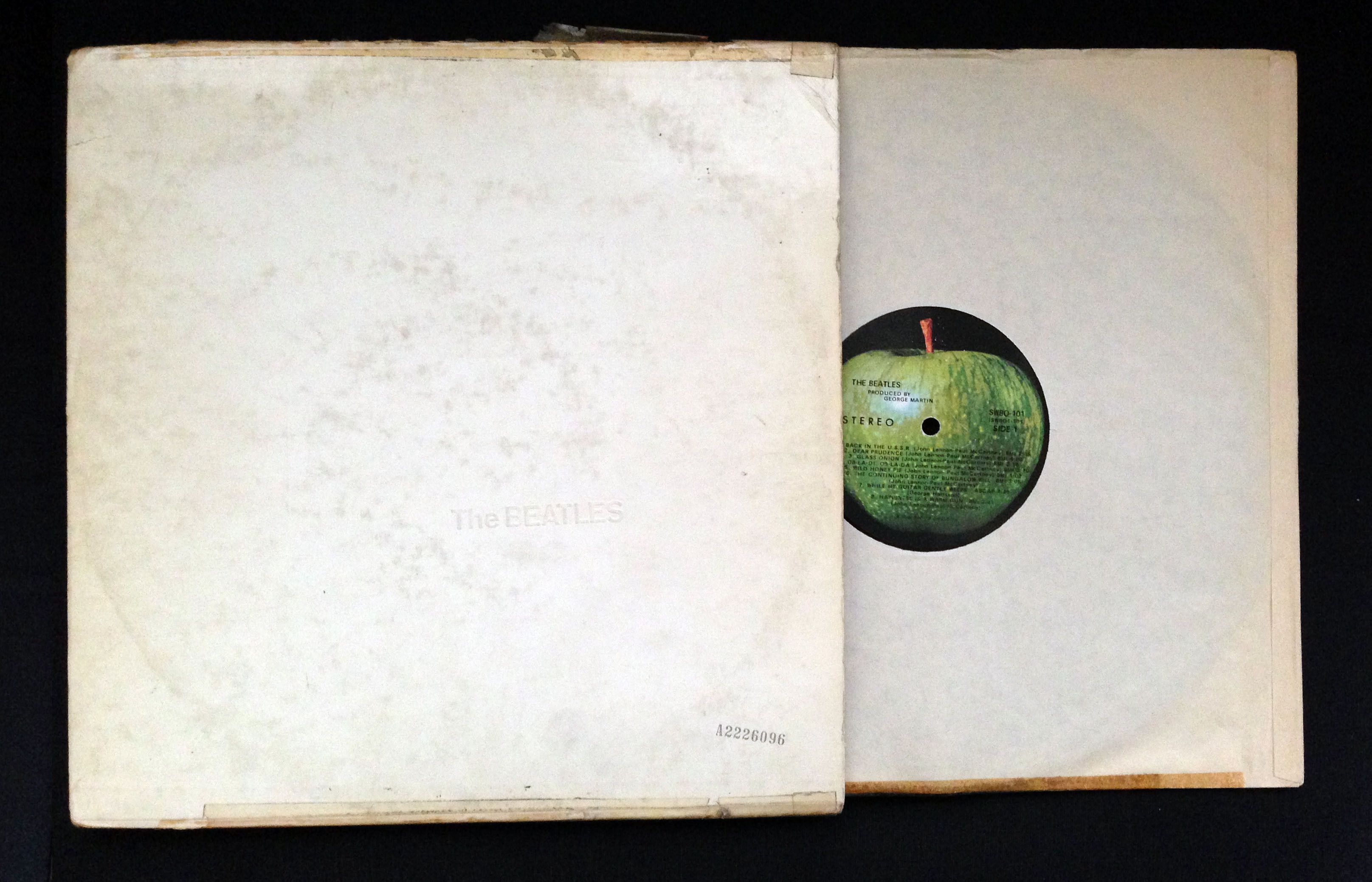 If the song was meant to be an aural revolution, then Miyashita reinterpreted that into his clothing. The musical motif was never far from his products: One season included musical notes on the lining of a vest and the basting of a T-shirt collar, and logo flips included takes on Ozzy Osbourne and Nirvana alike. That isn't to say the appeal of Number (N)ine is restricted to the realm of graphics. Miyashita's attention to detail was immaculate. Nine-button sleeves had complicated, functional buttonholes and Number (N)ine's seminal Autumn/Winter 2005 collection "The High Streets" combined more motifs and materials on a single piece of outerwear than most labels attempt in an entire collection.
The appeal of Number (N)ine is two-fold: it manifests itself as part-cultural narrative and part-complicated beauty, the two main threads that tug at any menswear fan's heartstrings. The graphic that's tongue-in-cheek yet cerebral enough to be attractive. The garment that's so aesthetically intimidating it's almost daring you to pull it off.
"What sets [Takahiro Miyashita and myself] apart from older Japanese designers like Rei Kawakubo and Yohji Yamamoto is that we are much more influenced by youth culture and, especially, music," said Undercover designer Jun Takahashi to T Magazine. A legend in his own right, Takahashi isn't just one of Miyashita's contemporaries, but also one of his closet friends, a connection that further illustrates the fortuitous timing of Number (N)ine and its context within the pantheon of Japanese designers. If Rei Kawakubo and Yohji Yamamoto were the originators—the Christian Diors, Cristobal Balenciagas, and Yves Saint Laurents of Japan—then Takahashi and Miyashita represented the next wave, the new generation carrying the torch who were a bit more tuned in to what the kids were wearing and in a position to elevate their garments to another level.
In 2009, Takahiro Miyashita stepped away from Number (N)ine, presenting his last collection for Autumn/Winter 2009 entitled, "A Closed Feeling." The beautifully embellished masks, wraps, detailed clothes, and somber mood served as his own personal Let It Be, The Beatles' 12th and final studio album. 
Though Miyashita has since moved onto designing his eponymous label, TAKAHIROMIYASHITA The Soloist, in 2010, Kooks, the parent company of Number (N)ine, continued the brand sans Miyashita, even adding a diffusion line, n(n). The resulting collections were a bit of a tribute to his greatest hits, familiar to those who might recognize the baseline, but otherwise lacking the true resonance of the original work.