A Beginner's Guide to Shopping Japan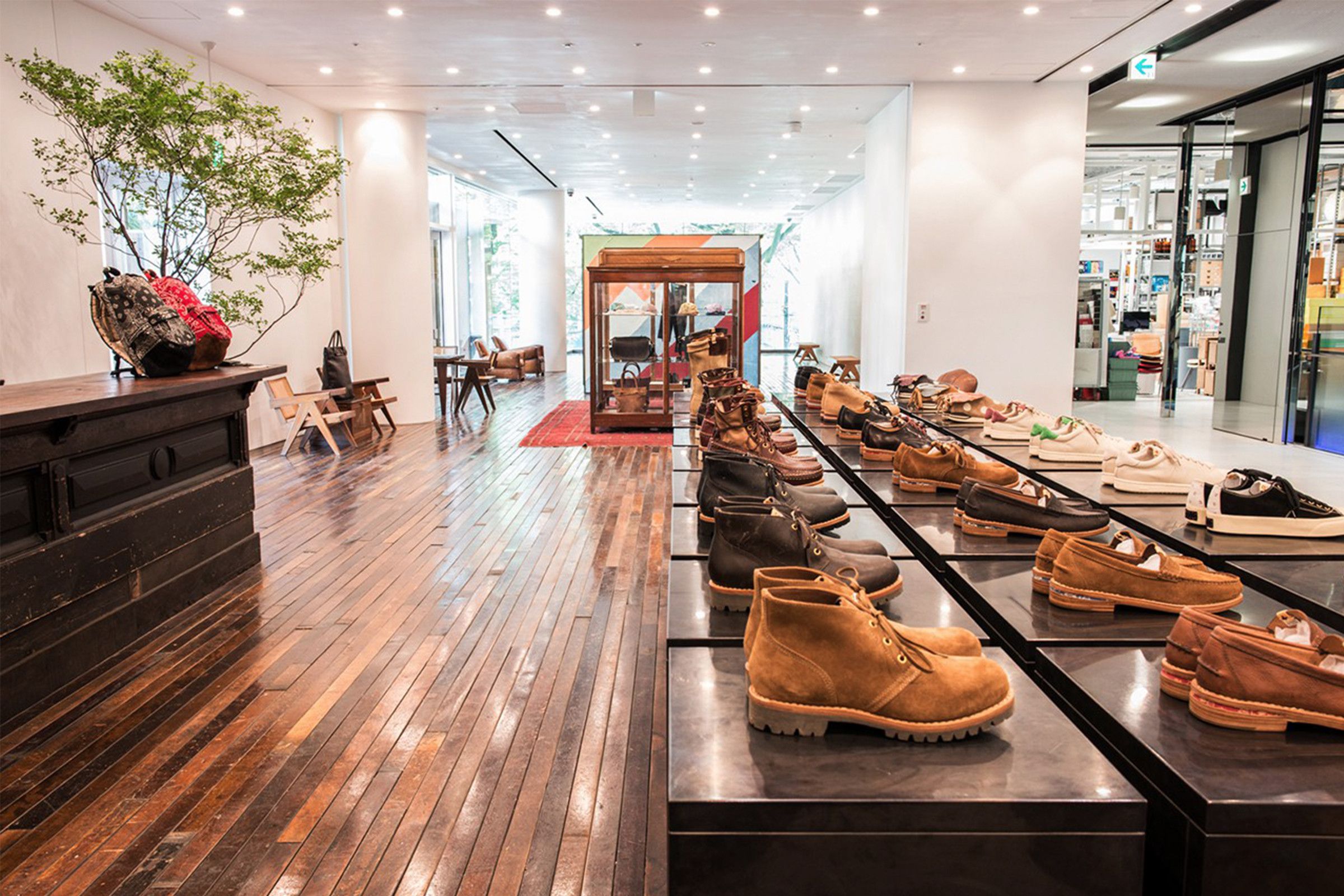 A Beginner's Guide to Shopping Japan
As a mega-consumer of clothing, Japan is home to nearly every brand imaginable. Japanese stores stock hundreds of international labels alongside labels from their thriving domestic fashion scene, all to quench the thirst of eager shoppers seeking the best items from brands both new and familiar. While American customers generally follow predictable buying habits, Japanese consumers have little stigma preventing them from exploring any and all styles of clothing that piques their interest. Furthermore, when discussing Japanese fashion, you'd be remiss to ignore the peerless selection of secondhand items. One may gain a glimpse into this world by skimming the auctions on Yahoo! Japan and Rakuten, but to get a real sense of how massive the secondhand market is, you have to travel to Japan to experience chain stores like Kindal, Ragtag and other independent secondhand shops firsthand. These "recycle stores" carry whatever customers sell to them, be it recognizable labels like Visvim, Supreme and Rick Owens, niche Japanese labels, costly artisanal brands and everything in between.
Follow Jake on Instagram here.
That's a lot of ground to cover before you even get around to figuring out what you're even looking for. Most people going shopping in Japan are likely to simply visit the local stores and get a feel for what's available. The most obvious options here are the big malls like Mitsukoshi, Lachic and Parco. These malls host brand stores, boutiques, secondhand stores and more. Each mall targets a different demographic—Mitsukoshi, JR Takashimaya and Matsuzakaya skew older and more expensive whereas Lachic and Parcogarner attract a younger clientele–and you can focus your shopping accordingly. These malls often house some of Japan's biggest select stores, like Journal Standard, Tomorrowland, Edifice, United Arrows, Ships and so on.
Stores in Japan are quite a bit more dynamic than their American counterparts; while American stores like Banana Republic and J.Crew primarily stock only their in-house labels, the Japanese select stores carry a variety of clothing brands and lifestyle items alongside their own in-house lines. Select stores draw crowds due to their ever-changing selection of items, whereas "creator" stores are the primary location to buy a certain brand. For example, if you want to buy a popular brand like Undercover or Bape, you can go to their respective stores. Of course, sometimes it's not always so simple. For example, the Undercover store in Sakae stocks both mainline UC, Gyakusou and accessories, but if you want to see the JohnUndercover diffusion line, you must visit Studious in the Parcomall down the street. No one said shopping in Japan isn't arbitrary.
These larger select stores are essentially Japanese mall brands, believe it or not. Unlike stores like the Gap, however, the larger Japanese select stores' in-house labels offer clothes at both entry-level and luxury pricepoints. You find stores like Beams and Urban Research in nearly every city, but these larger stores often observe and pick trending items at smaller select shops sine the independent select stores, such as WISM, Lantiki and Wonder Mountain, are well-regarded nationally as curators of up-and-coming brands and relevant trends. The smaller select shops eagerly source fresh brands to stock each season, as well as new collections from old favorites. Japanese consumers are by-and-large far more openminded than their Western counterparts, which yields a greater variety in the stock.
Brands like Sasquatchfabrix, Facetasm and Digawel are respected for their imaginative collections, but shoppers in the West rarely get to see them in store. Western buyers prefer to select more wearable pieces, whereas Japanese stores are more willing to pick up the unusual items from each collection. Be it the open-mindedness of the Japanese shoppers or the lower domestic retail prices, Japanese stores end up with a wider selection of pieces from a greater variety of brands each season. Even European brands like Dries Van Noten and Stephen Schneider enjoy more substantial buys from Japanese stores than ones in the West. This inevitably contributes to the rich secondhand market as well.
As previously stated, Japan's secondhand market is one of its greatest shopping experiences and deservedly so. While accessible online, it is best seen in person. Buyers for secondhand stores like Kindal and Ragtag are notoriously choosy and will grade new acquisitions harshly. A Japanese 'C' is probably a lightly-used item with little-to-no signs of wear, yet the price will be a fraction of its retail counterpart depending on the brand and amount of demand. It's easy to find anything from older season Prada to Cav Empt at bottom-of-the-barrel prices. Everything is in great shape and there's a surprising breadth of sizes. Yes, even taller and bigger Westerners can find stuff in their size. If one disregards the often-misleading tags, focuses on measurements and stays persistent and open-minded when presented with niche Japanese labels, one can find a wealth of affordable, used Japanese clothing.
Shopping in Japan isn't merely defined by the collections and brands stocked by the labels, it's fleshed out by the clever store designs and incredible customer service. There's a few stores with aloof staff, but, generally speaking, stores are staffed with eager sales associates happy to chat about their product. At the end of the day, these stores offer more than just clothes—they offer a lifestyle, with home goods, accessories, grooming products and more. It's a fulfilling experience that isn't quite matched by Western retail stores. That's not to imply that shopping in Japan is utopian, but instead that Japanese retail is unique in its level of detail and superior in its offerings. There are few, if any, places on Earth that provide a more extensive selection of labels.
Japanese shopping may not be for everyone of course—there's a language barrier and cultural norms to contend with and plenty of arbitrary, unnecessarily difficult aspects of shopping that take some time to grow accustomed to. Still, anyone who claims to be passionate about clothes needs to experience it at least once in their lifetime to truly understand what a comprehensive shopping experience is like.